Affordable ESA Letter Cost with Money Back Guarantee
Our ESA letters cover all your housing arrangements, from rentals and vacation homes to college dorms. Our licensed medical professionals ensure compliance, legal enforcement, and authenticity in providing ESA letters. With our unique Money Back Guarantee, you can have peace of mind knowing you'll receive a legitimate ESA letter at an unbeatable cost. Choose Wellness Wag and keep your beloved pet by your side with ease.
Included with Your ESA Letter from Wellness Wag: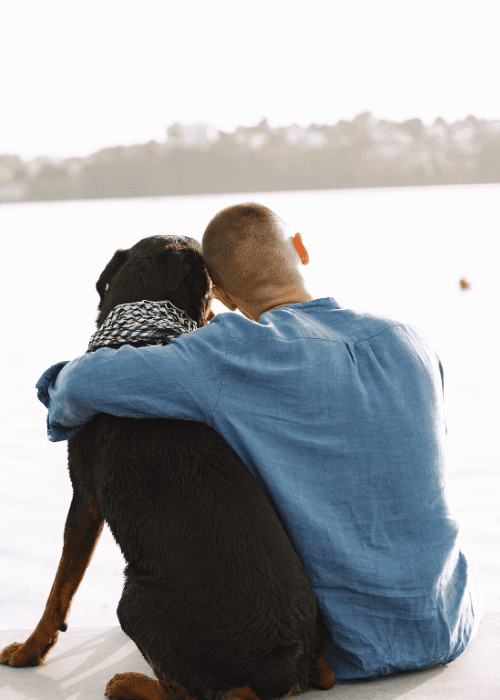 Affordable ESA Letters with Money Back Guarantee
Looking for an affordable ESA letter? Wellness Wag has the solution for you! Our ESA letters cover all housing arrangements, ensuring you can keep your beloved pet with you in rentals, vacation homes, or college dorms. Say goodbye to stressful moves and enjoy the comfort of having your furry companion by your side.
Compliant, Legally Enforced, and Affordable
Our ESA letters are legally compliant and enforced for housing. Our licensed medical professionals are experts in ESA letter requirements, conducting thorough assessments to ensure that only those who genuinely need emotional support animals receive the necessary documentation.
Optimal Pricing without Compromises
At Wellness Wag, we believe everyone should access affordable ESA letters without compromising quality. That's why we offer competitive pricing at just $149. You can now experience the benefits of an ESA letter without breaking the bank. We prioritize professionalism and authenticity to deliver top-notch ESA letters.
Money Back Guarantee for Your Peace of Mind
We stand behind the effectiveness of our ESA letters and your satisfaction. With our unique Money Back Guarantee, you're covered if your legitimate ESA letter doesn't work for any reason. We ensure a 100% refund if you don't qualify after consultation or if your landlord denies the letter despite a HUD complaint.
Customer Support and Satisfaction
Customer satisfaction is our priority, and we address any concerns promptly. Wellness Wag provides reliable customer support throughout the process, making it hassle-free to secure your ESA letter. Your stress-free experience with your pet is our goal.
Wellness Wag: Your Trusted Source
Trust Wellness Wag to provide legitimate ESA letters at an unbeatable price. Our commitment to your well-being and the bond with your pet ensures high-quality ESA letters that meet all legal requirements. Don't miss the opportunity to benefit from an emotional support animal in your life. Get your ESA letter from Wellness Wag today!