Leash training is an essential part of dog ownership that many pet parents often overlook. It makes walks more enjoyable for both you and your furry friend and helps keep your dog safe by teaching them proper behavior around other animals and traffic. However, leash training can be daunting, especially if your dog is prone to pulling or jumping. That's why we've compiled a list of seven essential tips to help you successfully leash-train your pup.
First and foremost, it's important to understand the importance of leash training and how it can benefit both you and your dog. From there, you can start with small steps and choose the right equipment to make the process as smooth as possible. With patience, consistency, and positive reinforcement techniques, you can address common challenges and continue your dog's education and practice for years to come. So, let's dive into the seven essential tips for leash training your dog.
Understanding the Importance of Leash Training
You may think that your dog doesn't need leash training, but understanding the importance of it can make all the difference in having a well-behaved and safe pup. Leash training is not just about teaching your dog to walk on a leash but also about keeping your dog under your control and preventing any accidents or dangerous situations. It is a crucial part of your dog's overall training and socialization.
Leash training helps your dog to learn basic obedience and manners, such as walking calmly beside you, not pulling or lunging toward other dogs or people, and stopping when you stop. It also protects your dog from traffic, other animals, or any potential hazards. Without proper leash training, your dog may become anxious, fearful, or aggressive when on a leash, which can lead to unwanted behavior and even injury. Therefore, investing time and effort in leash training your dog can help you and your furry friend to have a more enjoyable and stress-free walk.
Start with Small Steps
Take it slow and begin with short walks around the block to help your furry friend get comfortable with the leash. It's important to remember that leash training is a process that requires patience and persistence. Your dog may initially feel anxious or hesitant, so it's crucial to start small and gradually increase the distance and duration of your walks.
During your first few walks, keep the leash loose and allow your dog to explore their surroundings at their own pace. Use positive reinforcement techniques, such as treats and praise, to encourage good behavior. If your dog pulls or tries to run ahead, stop walking and wait for them to calm down before continuing. Starting with small steps and positive reinforcement can help your dog build confidence and trust in the leash training process.
Choose the Right Equipment
Equip your furry friend with the right gear to ensure a successful leash training experience. Choosing the right equipment is important as it can affect how your dog responds to the leash. The two most common types of leashes are retractable and standard. Retractable leashes allow your dog more freedom to explore but can also be dangerous as they give you less control over your dog. On the other hand, standard leashes provide more control and are recommended for leash training.
When choosing a leash, make sure it is the appropriate length and thickness for your dog. A leash that is too long may allow your dog to wander too far, while a leash that is too short may not provide enough space for your dog to move around comfortably. Additionally, the leash should be thick enough to withstand pulling and tugging from your dog without breaking or causing discomfort.
In addition to a leash, consider using a harness or collar. A harness can be more comfortable for your dog as it distributes pressure evenly across the body, while a collar can be used for dogs who are already trained to walk on a leash and only need a small correction. Whichever you choose, make sure it fits properly and is adjusted to the correct size. With the right equipment, your dog will be ready to start leash training and become a well-behaved companion on walks.
Consistency is Key
Maintaining a consistent routine will help your furry friend feel more comfortable and secure during the leash training process. Dogs thrive on routine and predictability, so establishing a regular training session schedule is important. Determine a specific time and place for your training sessions and stick to it as much as possible. This will help your dog know what to expect and when to expect it, which can reduce anxiety and make the training process smoother.
Consistency also applies to the training itself. Use the same commands and rewards each time you train your dog. This will help your dog learn faster and make it easier for them to understand what you want them to do. Remember that leash training is a process, and it may take several weeks or even months for your dog to grasp the concept fully. Consistency and patience are key to success in leash training your furry friend.
Positive Reinforcement Techniques
Using positive reinforcement techniques will make your furry friend more likely to respond positively to leash training. Positive reinforcement involves rewarding your dog with treats, praise, or toys for good behavior, such as walking calmly on a leash or not pulling. This type of training helps build a strong bond between you and your dog and promotes good behavior.
One effective technique is using a clicker to mark the desired behavior and immediately rewarding your dog with a treat. This helps your dog associate the click with the reward and encourages them to repeat the behavior. Another technique is to use verbal praise, such as saying "good job" or "well done" when your dog exhibits the desired behavior. It's important to be consistent with your rewards and praise and only to give treats when the dog has done something worthy of a reward. With patience and consistency, positive reinforcement can be a very effective way to leash-train your dog.
Addressing Common Challenges
Overcoming common obstacles is crucial when teaching your furry companion how to walk on a leash. One of the most common challenges is pulling. Dogs are naturally curious and love to explore their surroundings. However, pulling on the leash can be frustrating and even dangerous if they pull too hard. It's important to use positive reinforcement techniques to reward your dog for walking calmly on the leash to combat this issue. You can also use a front-clip harness or head collar to discourage pulling.
Another common challenge when leash training a dog is distractions. Dogs are easily distracted by other dogs, people, and interesting smells. To address this, start with short walks in a quiet area and gradually increase the length and difficulty of the walk. Use treats and praise to keep your dog's attention focused on you. You can also try using a command such as "watch me" to redirect your dog's focus back to you. You can overcome these common challenges and enjoy peaceful walks with your furry friend with patience and consistency.
Continuing Education and Practice
Learning to lead your furry friend properly takes time and practice, so don't be discouraged if it doesn't come naturally. It's important to continue your education on leash training and seek out resources such as books, online courses, and even professional trainers if needed. By doing so, you can learn new techniques and approaches to help you and your dog overcome any challenges.
Additionally, practice makes perfect. Consistency and repetition are key when it comes to leash training. Take your dog on regular walks and practice using different commands and techniques. This will help reinforce good behavior and help your dog become more comfortable and confident while on a leash. With patience and persistence, you and your furry friend can become a well-trained duo on walks.
Your Next Steps
Leash training is an important aspect of dog ownership and ensures the dog's and owner's safety during walks. Dog owners can successfully leash-train their furry friends by starting with small steps, choosing the right equipment, being consistent, and using positive reinforcement techniques. Addressing common challenges such as distractions and pulling will also make the training process smoother. It's important to remember that leash training is an ongoing process that requires continued education and practice. Any dog can become a well-behaved and obedient walking companion with patience, dedication, and the right tools.
In conclusion, leash training is a valuable investment that will benefit both the dog and the owner in the long run. It's about teaching the dog to walk on a leash and building a strong bond and trust between the dog and owner. With the right approach, leash training can be a fun and rewarding experience that strengthens the relationship between a pet and its owner. So, grab your leash, and some treats, and get started on leash training your furry friend today!
How long does it usually take to leash train a dog?
Leash training a dog can take anywhere from a few days to a few weeks, depending on the dog's age, temperament, and previous experience with leashes. Consistency and patience are key to successful leash training.
Is it possible to leash train an older dog?
Yes, it's possible to leash train an older dog, but it may take more time and patience. Consistency and positive reinforcement are key, and seeking the help of a professional trainer may be beneficial.
Should I use treats as positive reinforcement during leash training?
Yes, treats can be an effective tool for positive reinforcement during leash training. They can motivate and encourage your dog to follow commands and make the experience more enjoyable for both of you.
Can I use a retractable leash for leash training?
Yes, you can use a retractable leash for leash training. However, it's important to ensure the leash is properly locked at a length that allows you to have control over your dog and prevent any accidents.
How do I handle a dog that pulls on the leash during walks?
To handle a dog that pulls on the leash during walks, try stopping in your tracks and waiting for your dog to calm down before continuing. Consistency and positive reinforcement can also help.
Last Updated: October 19, 2023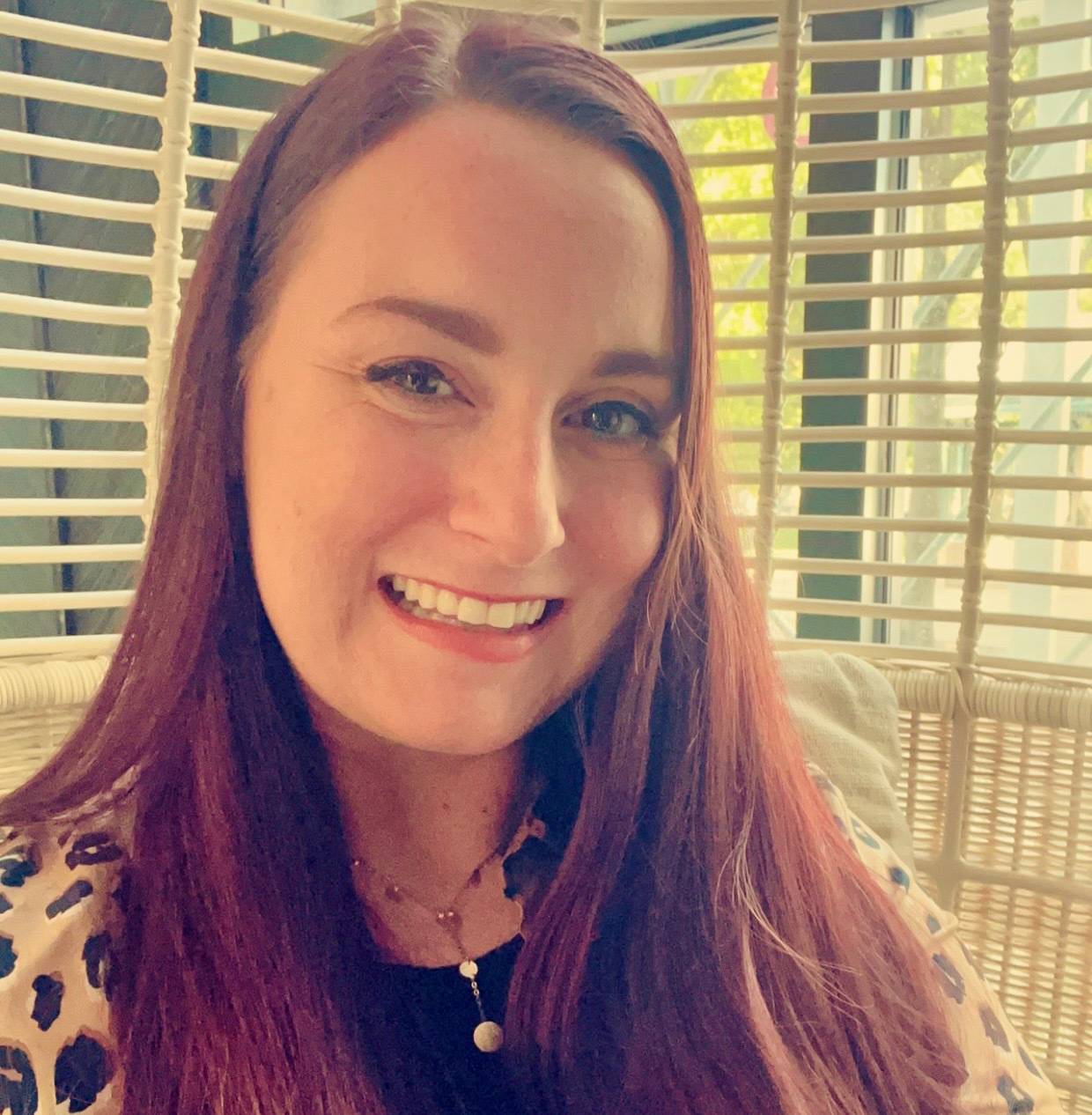 Hi there! I'm Haley, a passionate content writer, and an absolute dog enthusiast. My world currently revolves around a 3-year-old Australian Shepherd, who isn't just my best friend but also my greatest teacher. Through him, I am constantly inspired to explore deeper into the vast world of pet nutrition, safety, training techniques, wellness, and happiness.
Verified and Approved by: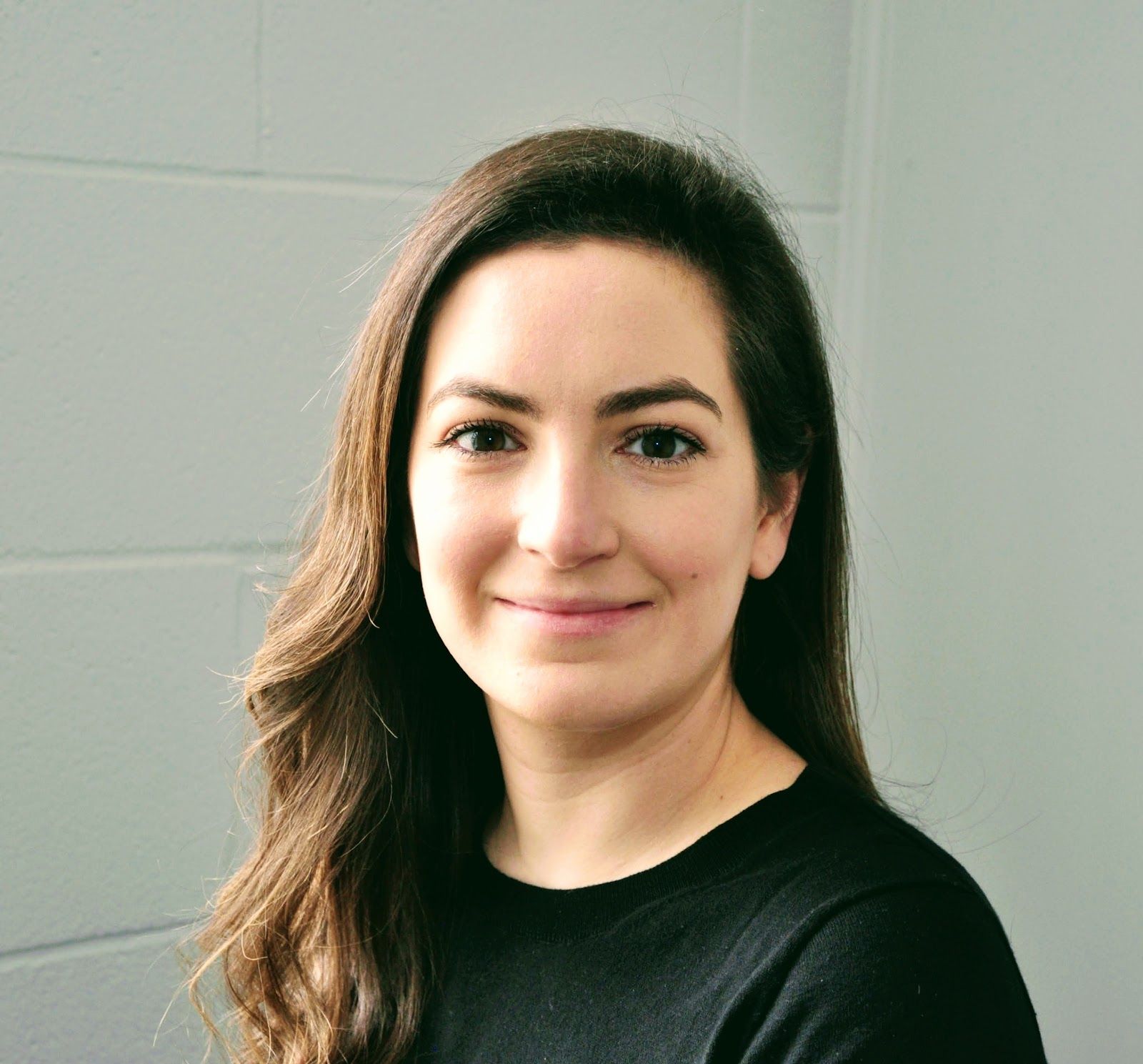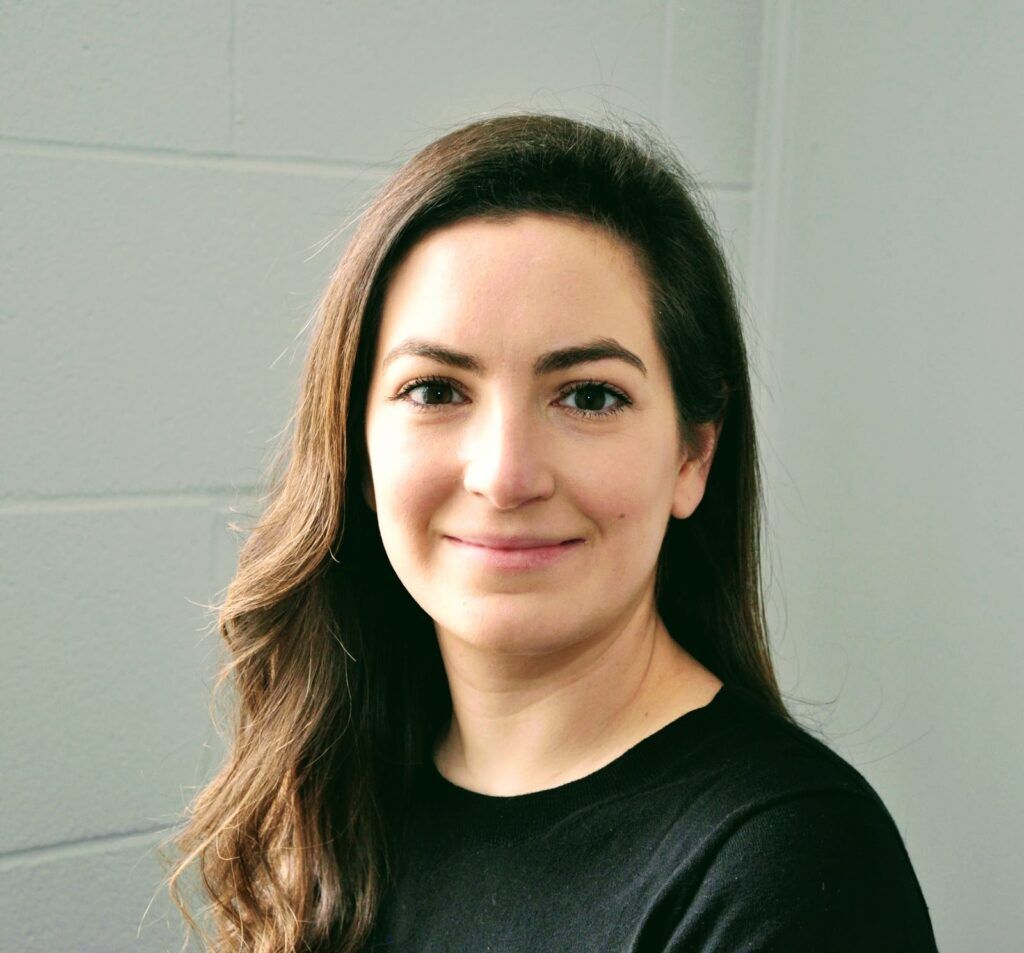 Ellen Ernst
Head of Operations at Wellness Wag
Like This Article?
Share with your friends
Keep Reading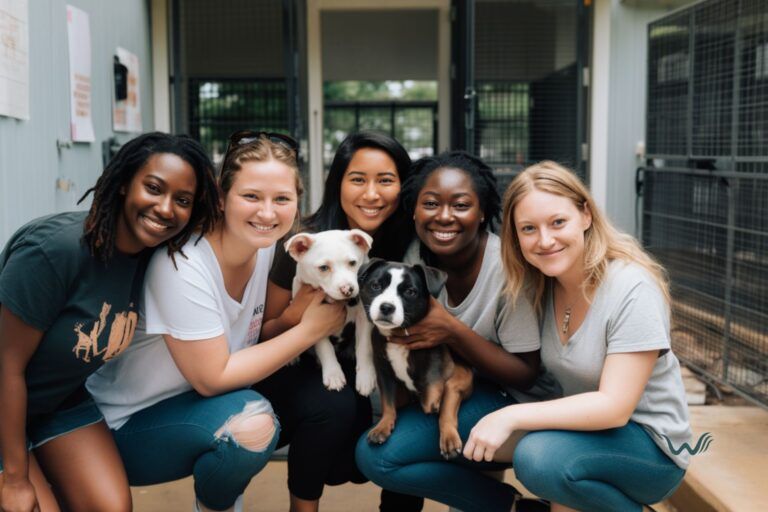 Discover 11 simple ways to make a difference in your local animal shelters. Help our furry friends today!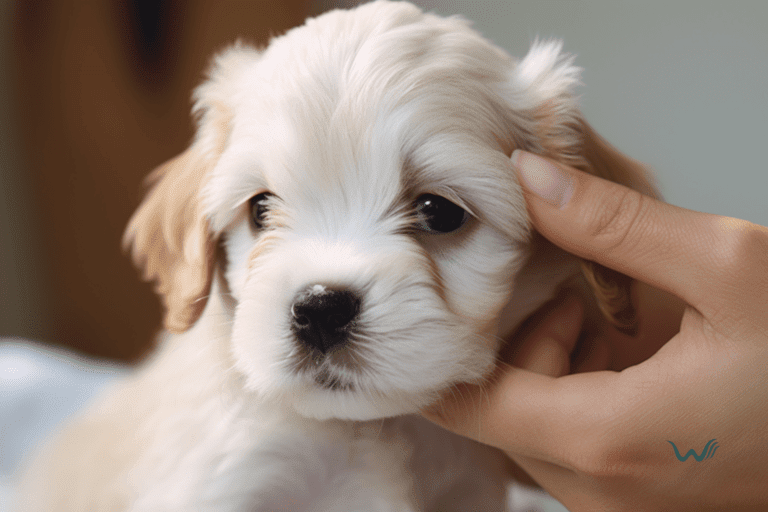 Say goodbye to itching and discomfort caused by ear mites in puppies! Click now for expert-approved tips on how to treat ear mites in dogs and provide relief for your furry friend.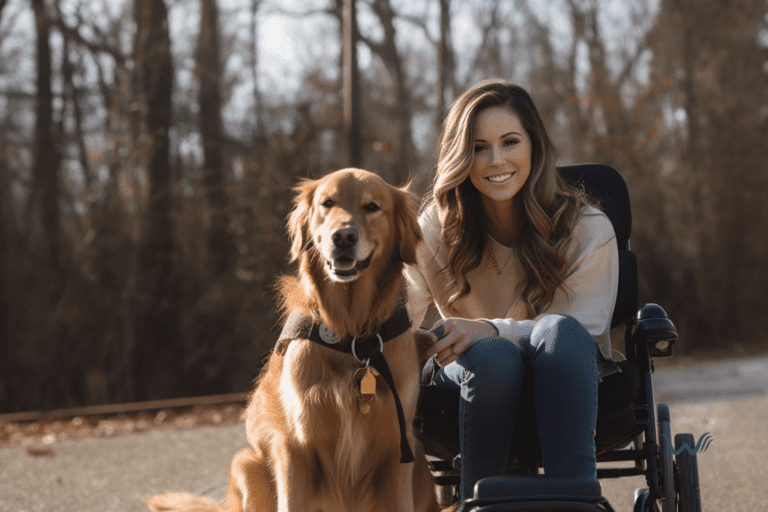 Discover which disabilities qualify for a service dog. Uncover the life-changing benefits of these incredible companions. Click now for all the essential information you need.