Are you itching to hit the open road with your furry companion? Look no further! Our upcoming article, "RV Rentals & Pet-Friendly Adventures: Your Guide to Exploring with Fido!" covers all the information you need for the ultimate pet-friendly RV adventure. Whether you're dreaming of exploring national parks, lounging on pet-friendly beaches, or embarking on iconic road trips, we have the tips and inspiration to make your dreams a reality.
RV rentals offer the perfect opportunity to embrace your wanderlust and satisfy your pet's craving for adventure. With many rental options available, you can find the perfect RV to suit your needs and accommodate your furry friend. From cozy campervans to spacious motorhomes, the possibilities are endless. Our article will provide a comprehensive guide to different RV rental options, ensuring you find the perfect home on wheels for your pet-friendly escapades.
So, buckle up and get ready for a thrilling ride! We'll take you on a journey through pet-friendly destinations, from breathtaking national parks to tranquil mountain getaways. Whether you're seeking outdoor adventures or want to relax in nature with your furry companion by your side, we'll reveal the best spots for you and Fido to explore together. Plus, we'll share invaluable tips on traveling with pets, including cabin camping advice and crucial information on Lyme disease and dogs. Don't miss out on the latest news and pet-friendly activities – subscribe to our newsletter and join us on this exciting adventure!
Pet Friendly RV Rental Options
Did you know that there are over 50 pet-friendly RV rental companies to choose from, making it easier than ever to plan your next adventure with your furry friend?
Whether you're looking to hit the open road for a weekend getaway or embark on an extended vacation, renting an RV is a fantastic option allowing you to travel at your own pace and explore new destinations with your pet.
Regarding RV rental pricing, you'll find that rates can vary depending on the size and type of RV you choose and the duration of your rental. It's always a good idea to compare prices from different rental companies to ensure you get the best deal. Additionally, don't forget to factor in any additional fees, such as mileage charges or cleaning fees.
Now that your RV rental is sorted, it's time to find the best pet-friendly campgrounds to park your home on wheels. From national parks to private campgrounds, plenty of options are available that cater to pets.
When choosing a campground, consider factors such as the availability of pet-friendly amenities, such as dog parks or walking trails, as well as the proximity to attractions or outdoor activities that you and your pet can enjoy together. Some popular pet-friendly campgrounds even offer special events or pet-friendly activities, such as dog-friendly swimming areas or hiking trails.
With a little research and planning, you can find the perfect campground to provide a comfortable and enjoyable experience for you and your furry companion.
Pet Friendly Destinations
When planning your next vacation, consider exploring destinations that welcome furry friends. Plenty of pet-friendly destinations offer a wide range of activities and accommodations for you and your four-legged companion. Whether you enjoy hiking through scenic trails or relaxing on the beach, these destinations have something for everyone.
Here are four pet-friendly destinations to consider:
National Parks: Many national parks offer pet-friendly hiking trails to explore the great outdoors with your furry friend. From Yosemite to Acadia, numerous parks allow leashed pets on designated trails. Enjoy breathtaking views and create lasting memories as you embark on an adventure with your pup.
Beaches: If your furry friend loves the water, consider visiting a pet-friendly beach. These beaches often have designated areas where dogs can roam, play, and even swim. Stroll along the shoreline, play fetch in the sand, or relax and soak up the sun while your furry friend enjoys the fresh ocean breeze.
Mountain Getaways: Escape to the mountains for a pet-friendly vacation filled with outdoor adventures. Many mountain resorts and cabins welcome pets, allowing you to enjoy hiking, biking, and even skiing with your furry companion. Explore scenic trails, breathe in the crisp mountain air, and experience the freedom of the great outdoors together.
Cities to Explore: Don't overlook pet-friendly cities as potential vacation destinations. Many urban areas have pet-friendly accommodations, parks, and even restaurants that welcome dogs. Take your furry friend on a stroll through the city streets, visit local attractions, and enjoy the vibrant energy of a pet-friendly city.
With these pet-friendly destinations, you can have an unforgettable vacation while creating lasting memories with your furry friend. Whether you prefer hiking through national parks, relaxing on the beach, exploring the mountains, or immersing yourself in city life, there is a destination that will cater to both you and your pet.
So pack your bags, hit the road in your pet-friendly RV rental, and embark on an adventure that will satisfy your subconscious desire for freedom.
Tips for Traveling with Pets
Embarking on a journey with your furry companion can be a tail-wagging experience filled with unforgettable memories. However, ensuring that your pet feels comfortable and safe throughout the trip is important. To make your pet-friendly adventure a success, here are some tips for traveling with pets:
First and foremost, finding pet-friendly accommodations for your trip is crucial. Many hotels, campgrounds, and vacation rentals now offer pet-friendly options, allowing you to bring your furry friend. Before booking your accommodation, be sure to check their pet policies and any additional fees or restrictions they may have. It's also a good idea to bring along your pet's bed or blanket to provide them with a familiar scent and a sense of comfort in their new surroundings.
When it comes to pet travel safety, there are a few important considerations to keep in mind. It's essential to secure your pet properly while traveling in a vehicle, whether using a pet seatbelt, a pet carrier, or a pet barrier. This will not only keep your pet safe in case of any sudden stops or accidents but also prevent them from becoming a distraction to the driver. Additionally, it's important to pack all the necessary supplies for your pet, including food, water, bowls, medications, and any comfort items they may need. Lastly, it's always a good idea to have your pet's identification tags and microchip information handy in case they get lost during the trip.
Pet Travel Safety Tips
Secure your pet properly while traveling in a vehicle.
Use a pet seatbelt, pet carrier, or pet barrier.
By following these pet travel safety tips and finding pet-friendly accommodations, you can ensure that you and your furry friend have a fantastic time exploring new destinations together. So pack up your RV, hit the road, and enjoy the freedom of traveling with Fido by your side.
Conclusion
In conclusion, finding a pet-friendly RV rental company for your next adventure with your furry friend is easier than you think. With a wide range of options, you can choose the perfect RV that suits your needs and your pet's comfort.
Whether you're looking to explore national parks, relax on beautiful beaches, or embark on iconic road trips, there are plenty of pet-friendly destinations to discover. From cabin camping to mountain getaways, the possibilities are endless.
But it's not just about the destinations. Traveling with pets requires careful planning and preparation. Remember to pack all the essentials for your furry companion, such as food, water, bedding, and toys. It's also important to take necessary precautions, such as keeping your pet on a leash and ensuring they have proper identification. Don't forget to research any potential risks, such as Lyme disease, and take appropriate measures to protect your pet.
In summary, embarking on an RV adventure with your four-legged friend can be a rewarding and unforgettable experience. You can create lasting memories with your furry companion by choosing a pet-friendly RV rental company and exploring the many pet-friendly destinations available.
So pack your bags, buckle up, and get ready to hit the road with Fido by your side. Don't forget to subscribe to our newsletter for more pet-friendly travel tips and inspiration.
Happy travels!
Last Updated: July 25, 2023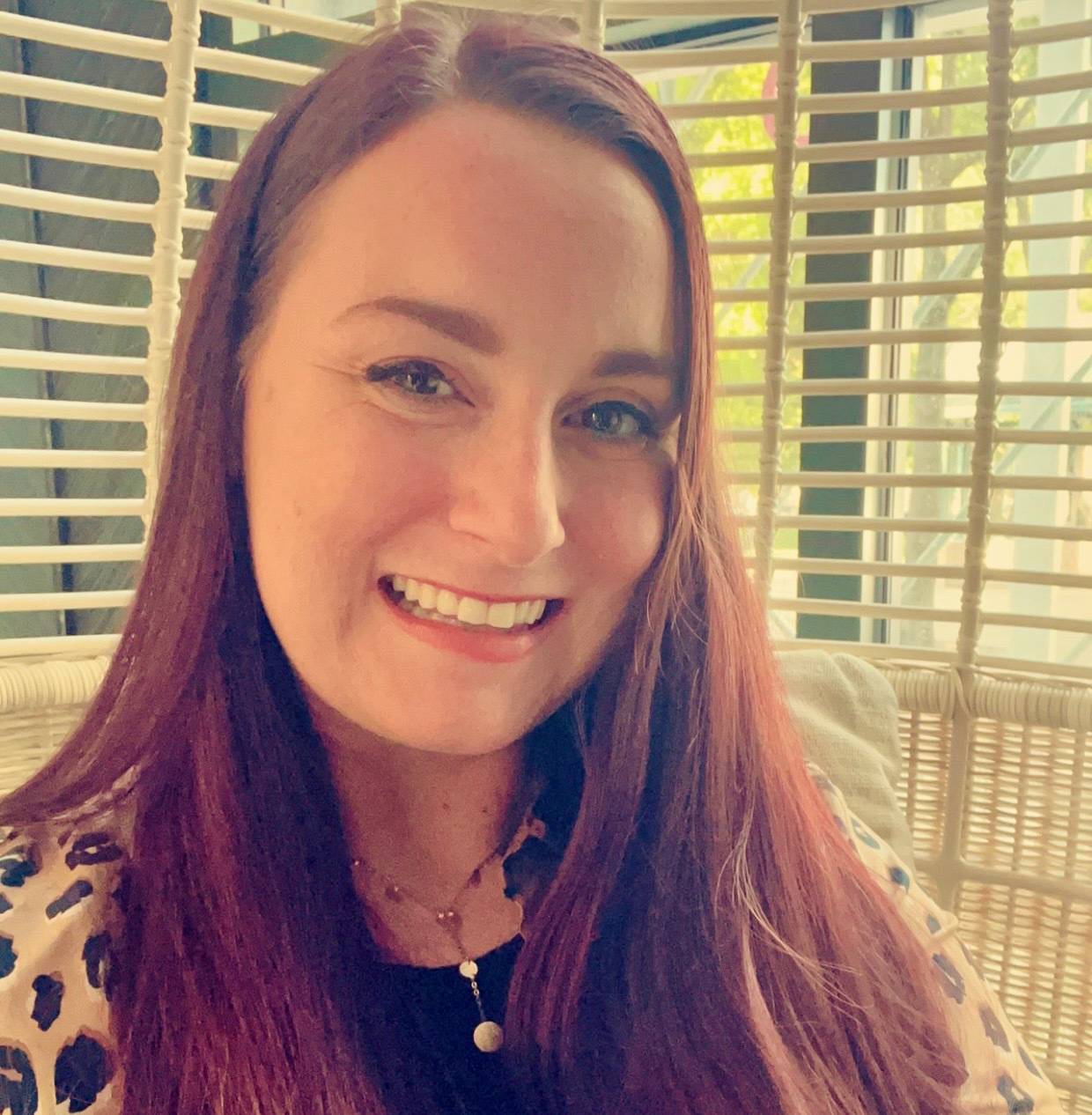 Hi there! I'm Haley, a passionate content writer, and an absolute dog enthusiast. My world currently revolves around a 3-year-old Australian Shepherd, who isn't just my best friend but also my greatest teacher. Through him, I am constantly inspired to explore deeper into the vast world of pet nutrition, safety, training techniques, wellness, and happiness.
Verified and Approved by: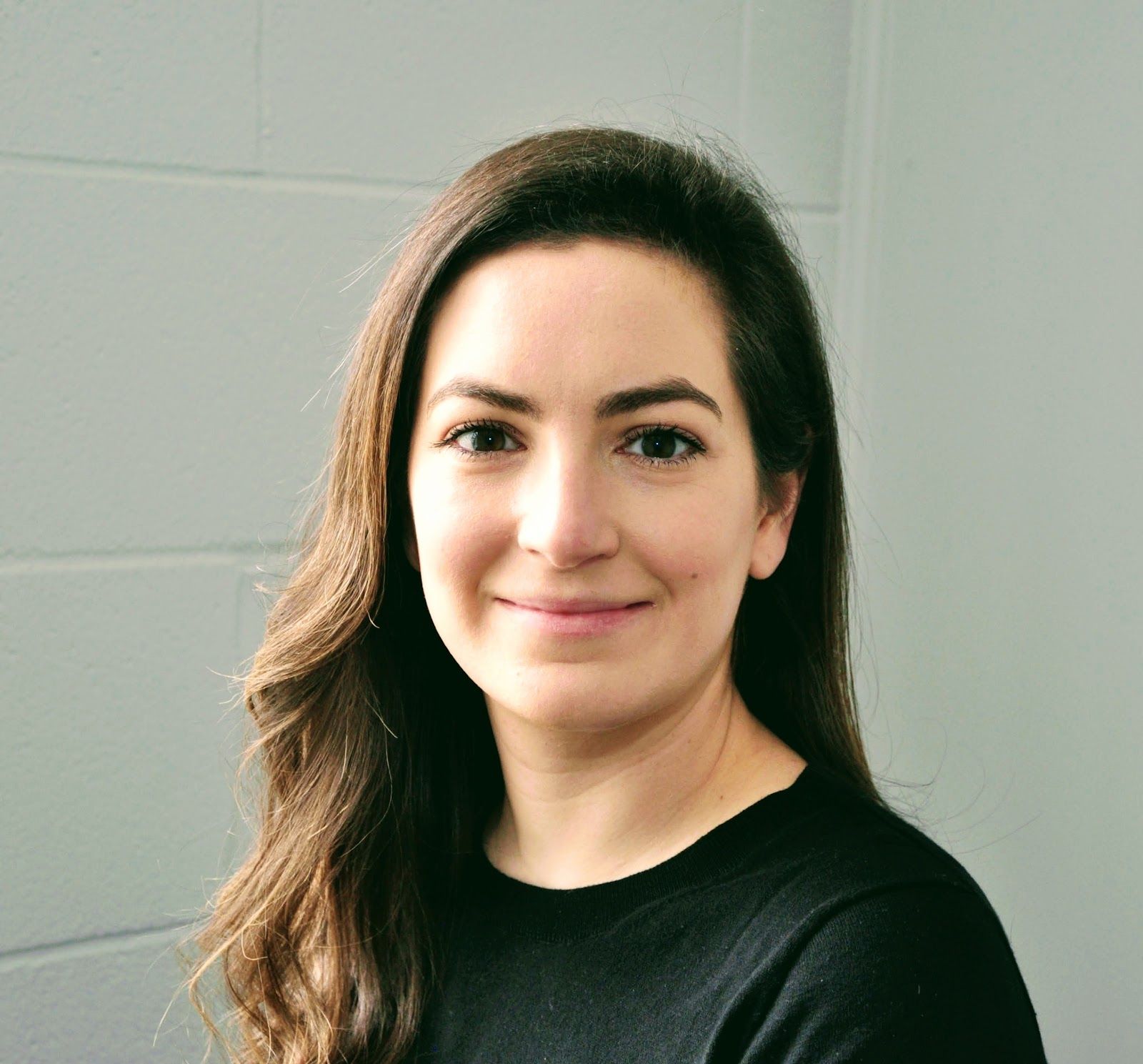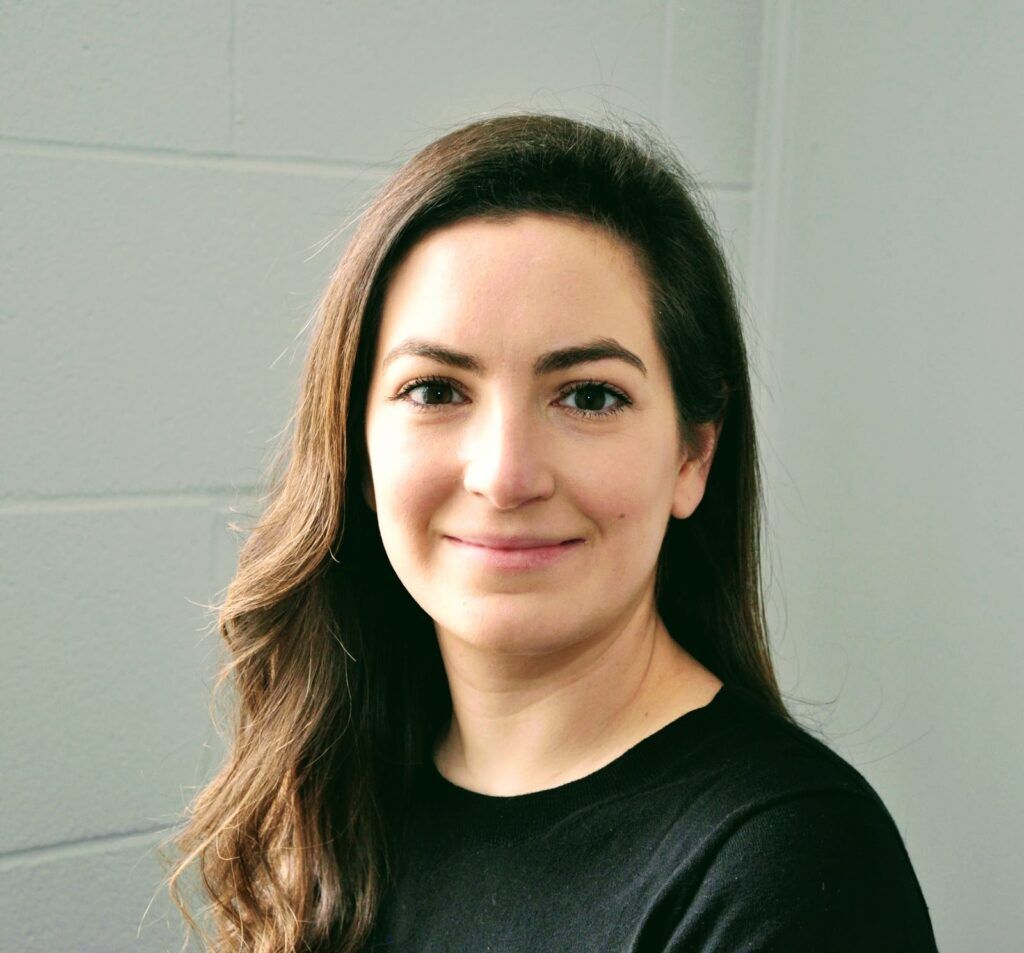 Ellen Ernst
Head of Operations at Wellness Wag
Like This Article?
Share with your friends
Keep Reading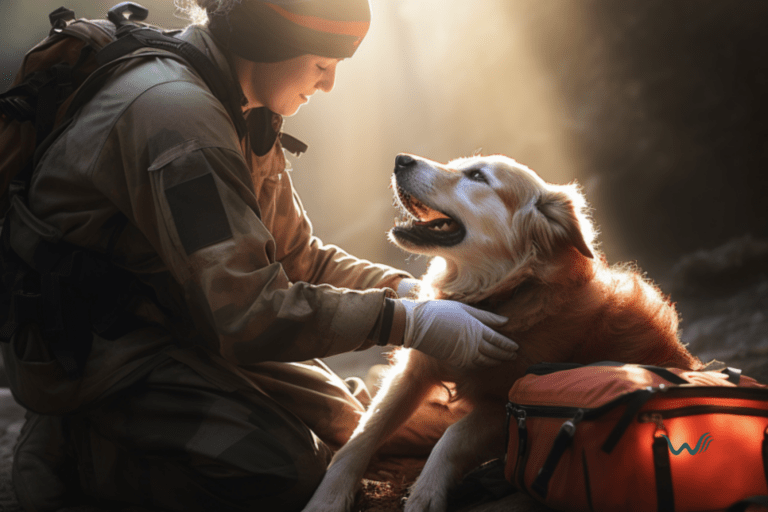 Read our essential guide to ESA First Aid. Learn how to care for your emotional support animal in an emergency. Don't miss out!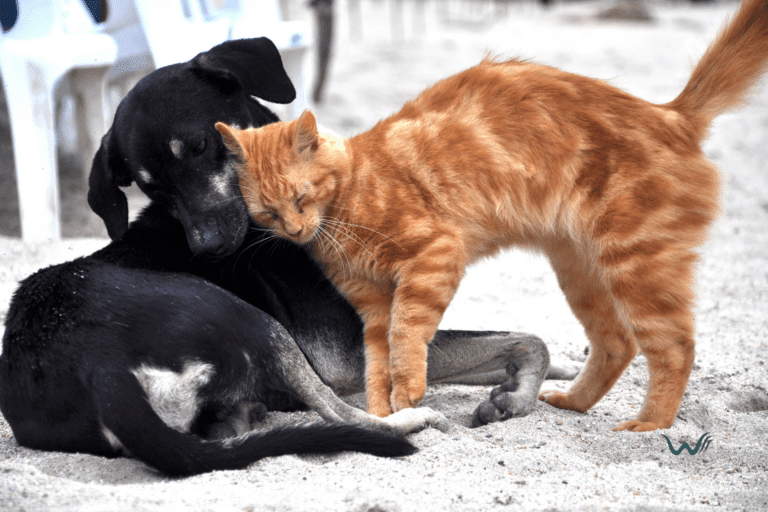 Discover the transformative power of support pets. From therapy dogs to emotional support animals, delve into the incredible bond between humans and their furry companions.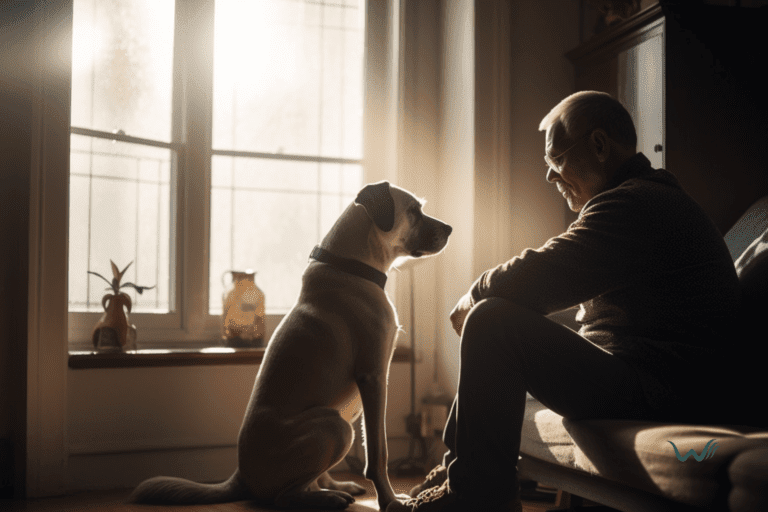 Discover how emotional support animals have changed lives in these heartwarming stories. Prepare to be inspired and find out how an ESA can make a difference. Click now!