Are you an adventure-loving pet owner who hates leaving your furry friend behind on trips? Well, good news! You don't have to leave your four-legged pal behind on your next national park camping trip.
Many national parks across the United States allow pets in their campgrounds and offer pet-friendly trails and activities. From Acadia National Park to Dinosaur National Monument, there are plenty of options for camping with your pet.
This comprehensive guide will provide all the necessary information regarding pet-friendly national parks and campgrounds. You'll learn about the guidelines and restrictions for camping with pets. You'll also discover fantastic pet-friendly campgrounds and fun activities with your furry friend.
So pack your bags, grab your leash, and get ready to embark on an unforgettable adventure with your beloved pet by your side.
Key Takeaways
Many national parks and recreation areas welcome pets in their campgrounds, but restrictions may apply on trails, buildings, and other areas.
Some parks have designated pet-friendly campgrounds, while others allow pets in all or most camping areas.
Leashes are typically required for pets in developed areas, and visitors are expected to clean up after their pets.
It's important to check the specific rules and regulations for pets at each park before planning a trip with your furry friend.
Pet-friendly National Parks
If you're planning a camping trip with your furry friend, you'll be happy to know that there are plenty of pet-friendly national parks and campgrounds to choose from.
Some popular options include Acadia National Park, where almost all trails and carriage roads are open to pets on leashes, and Big Bend National Park, where pets are welcome in all campgrounds and unpaved roads.
Congaree National Park is another great option, allowing pets to join you on ALL trails – including the boardwalk – as long as they remain leashed and you clean up after them.
It's important to note that leash regulations vary from park to park, so check the specific regulations before you go. While some parks may allow pets on most trails, others may only allow them on certain paved areas or parking lots.
Additionally, some parks may restrict the number of pets per campsite or require pets to be kept in designated pet-friendly camping areas. Regardless of the regulations, remember always to be a responsible pet owner and clean up after your furry friend.
Camping Guidelines and Restrictions
When planning your trip to a national park, research the guidelines and restrictions for bringing your furry companion along for the camping adventure.
While many national parks welcome pets, there are typically leash requirements and designated pet areas. It's important to note that pets are usually not allowed on hiking trails or in park buildings, so plan accordingly.
To ensure a comfortable and enjoyable experience for you and your pet, look for pet-friendly camping amenities such as designated pet areas, nearby pet supply stores, and pet-friendly activities like dog parks or hiking trails. Packaging plenty of food, water, and any necessary medications for your pet is also important.
By following the guidelines and restrictions the national park sets, you can have a memorable camping trip with your furry friend.
Pet-friendly Campgrounds
Explore the wilderness with your faithful companion by your side as you discover the hidden gems of nature at these designated pet-welcoming campgrounds. Many national parks offer pet-friendly campgrounds, allowing you to experience the beauty of nature without leaving your furry friend behind.
Here are four amenities to look out for when selecting a pet-friendly campground:
Dog runs: Some campgrounds have designated areas to run around and play off-leash. This can be an excellent way for your dog to socialize with other pets and get some exercise.
Pet washing stations: After a day of exploring the great outdoors, your dog may need a quick rinse to get rid of dirt and mud. Look for campgrounds that offer pet washing stations to make cleaning up a breeze.
Hiking trails: Some pet-friendly campgrounds have hiking trails that allow dogs on leashes. This is a great way to explore the park with your furry companion and get some exercise together.
Reservation requirements: Check the reservation requirements for the pet-friendly campground you're interested in. Some campgrounds may have a limit on the number of pets per campsite or require reservations for pet-friendly sites.
With these amenities in mind, you and your furry friend can enjoy a memorable camping trip in the great outdoors. Don't forget to pack your pet's favorite toys and treats for a truly paw-some experience!
Activities with Pets
Experience the great outdoors with your furry companion by taking them on a scenic drive through the park or enjoying a leisurely picnic together.
Many pet-friendly national parks offer stunning scenic drives that allow you and your furry friend to take in nature's beauty without having to sweat. You can also pack a picnic and relax under the shade of a tree while enjoying the company of your furry friend.
If you're up for a bit more adventure, many national parks offer pet-friendly hiking trails. Before hitting the trails, make sure to check the park's regulations and guidelines regarding pets. Always keep your furry friend on a leash, and bring plenty of water for both of you.
Hiking with your furry friend can be a great bonding experience, but it's important to keep an eye on them and watch for signs of fatigue or discomfort.
For a more playful experience, try some outdoor games with your furry friend. Frisbee, fetch, and tug-of-war are all great options for outdoor playtime. Just pick up after your pet and dispose of waste properly.
Following some simple hiking tips and enjoying outdoor games with your furry friend, you can have an unforgettable adventure in a pet-friendly national park.
Other Pet-friendly Accommodations
You'll be surprised to find out that there are plenty of pet-friendly accommodations available beyond campsites, including hotels, vacation rentals, and even some bed and breakfasts.
Many hotels and vacation rentals now offer pet-friendly lodging options, so you don't have to leave your furry friend behind on your next adventure. Some hotels have specific pet-friendly rooms and amenities, such as dog beds and treats, while others may charge a small fee or require a deposit.
Vacation rentals can also be a great option, as many allow pets and offer more space for your furry friend to roam around.
In addition to pet-friendly lodging, there are also many pet-friendly activities to enjoy with your furry friend. Many national parks have specific trails and areas where pets are allowed; some even offer pet-friendly tours. You can also find pet-friendly beaches, hiking trails, and even wineries that welcome your furry friend.
Just be sure to check the rules and regulations of each activity beforehand to ensure that your pet is allowed and will be safe and comfortable.
With so many options available, there's no reason why you can't enjoy a fun and memorable trip with your furry best friend.
Frequently Asked Questions
Are there any restrictions on the number of pets allowed at a campsite?
Yes, there are booking restrictions and group requirements on the number of pets allowed at a campsite in some pet-friendly campgrounds. It is best to check with the specific campground for their policies.
Are there any pet-related amenities provided at the pet-friendly campgrounds?
Looking for pet-related amenities at pet-friendly campgrounds? You'll find pet exercise options like trails and pet-friendly beaches, but don't expect pet grooming facilities. Pack accordingly and explore with your furry friend!
Are there any pet-friendly restaurants or cafes within the national parks?
Unfortunately, there are no pet-friendly restaurants or cafes within the national parks. However, you and your furry friend can enjoy the pet-friendly trails and accommodations during your stay
Are there any specific pet safety guidelines that visitors should be aware of?
Remember to pack pet-friendly gear like a leash, water, and food when exploring pet-friendly national parks. Keep your furry friend safe by following park regulations, keeping them hydrated, and watching for wildlife.
Are there any designated pet play areas within the national parks?
Some national parks have designated pet-friendly hiking trails, but pets must be kept on a leash in most areas. Check the park's on-leash vs. off-leash policies before planning your pet's playtime.
Last Updated: July 25, 2023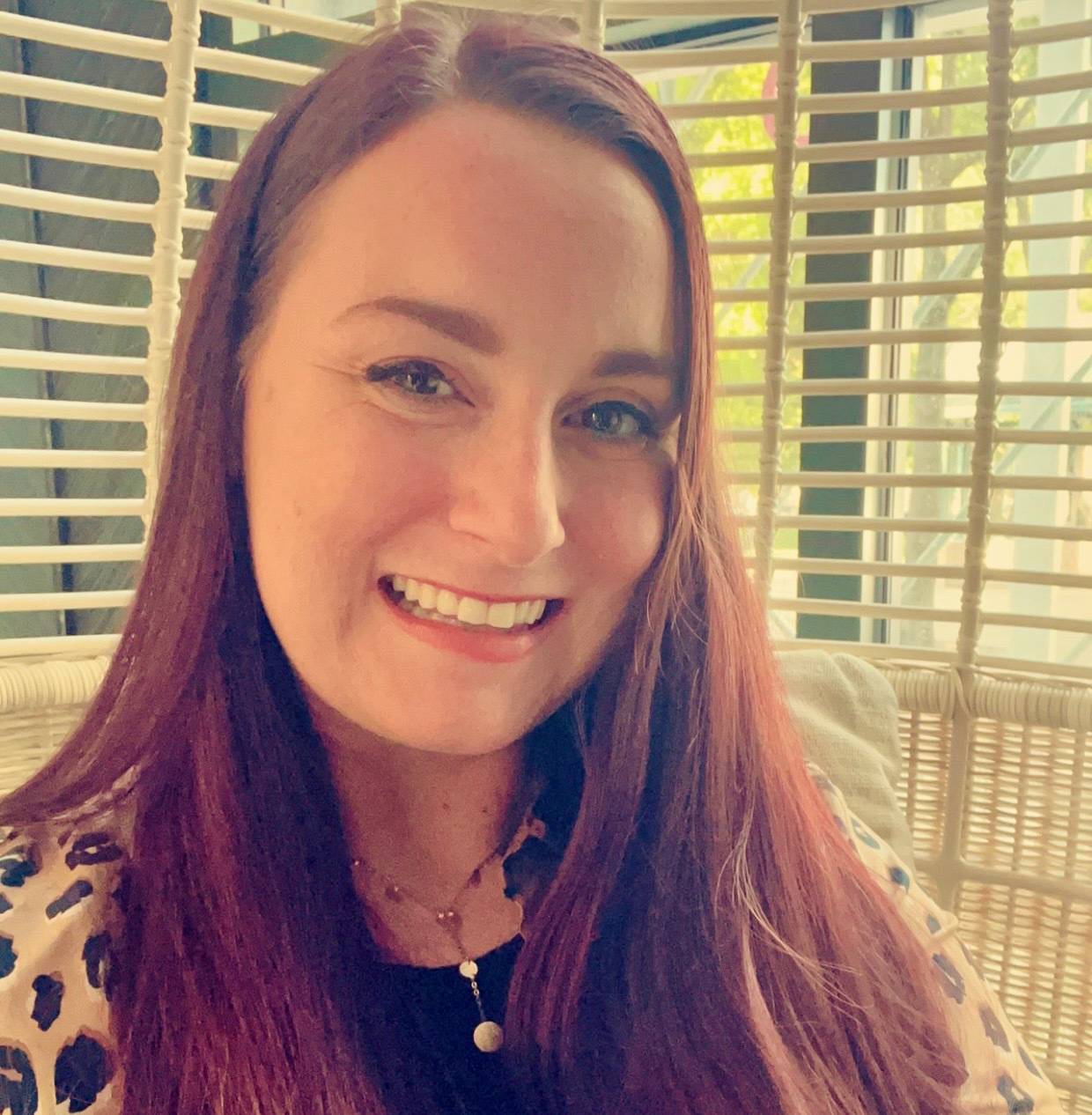 Hi there! I'm Haley, a passionate content writer, and an absolute dog enthusiast. My world currently revolves around a 3-year-old Australian Shepherd, who isn't just my best friend but also my greatest teacher. Through him, I am constantly inspired to explore deeper into the vast world of pet nutrition, safety, training techniques, wellness, and happiness.
Verified and Approved by: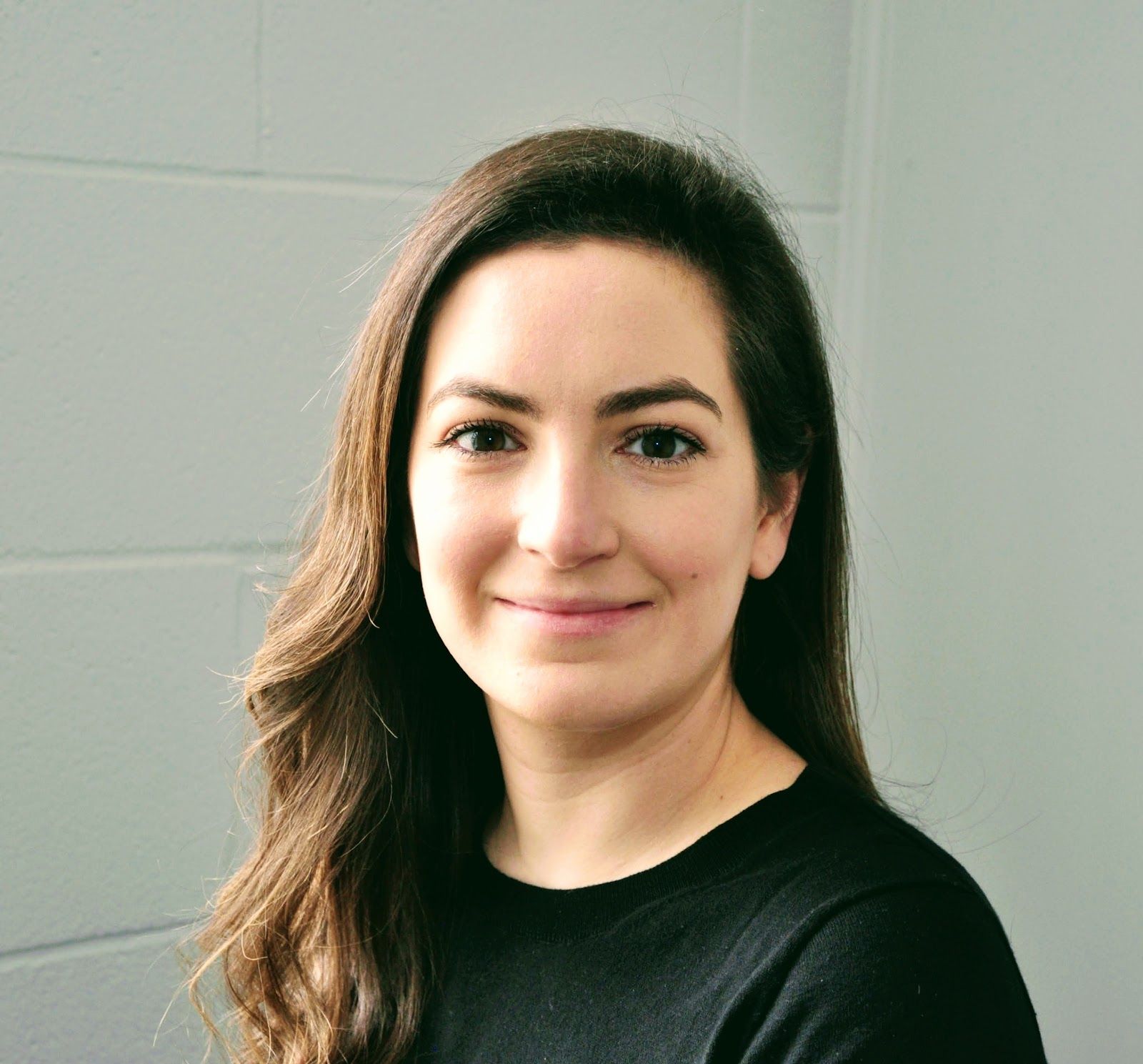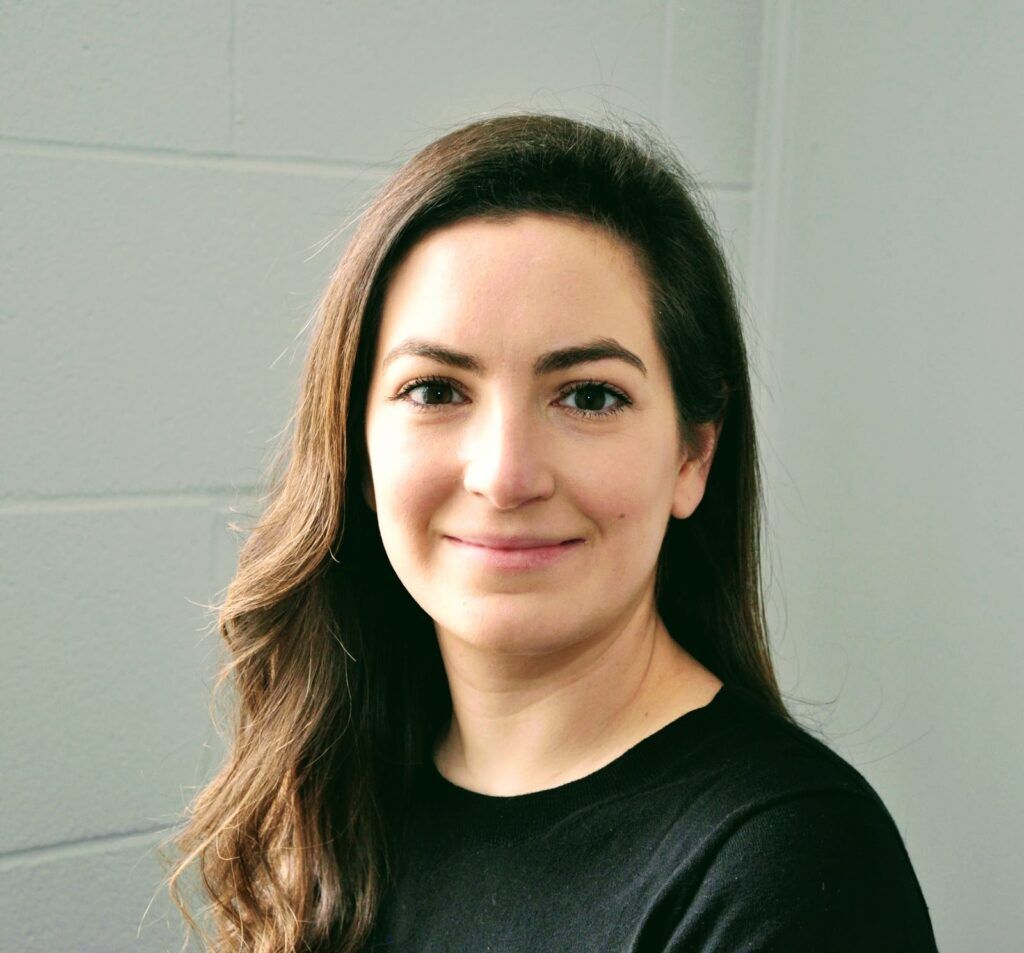 Ellen Ernst
Head of Operations at Wellness Wag
Like This Article?
Share with your friends
Keep Reading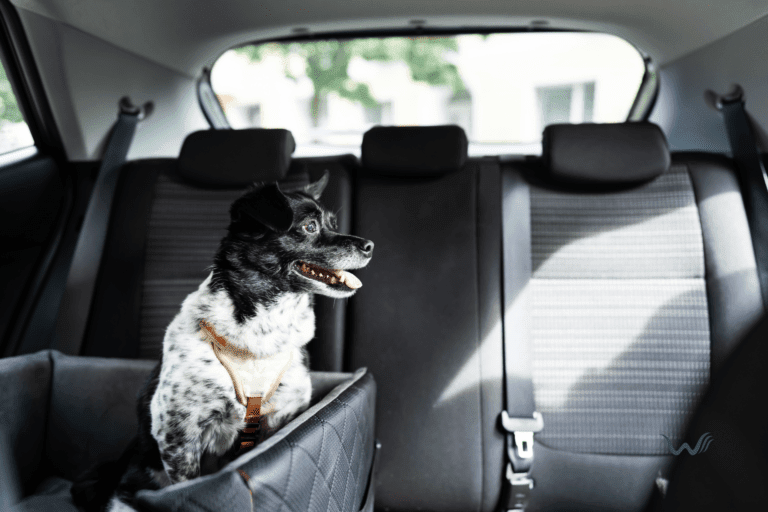 Discover why your furry friend gets so anxious in the car and learn simple tips to keep them cool, calm, and collected on your next road trip!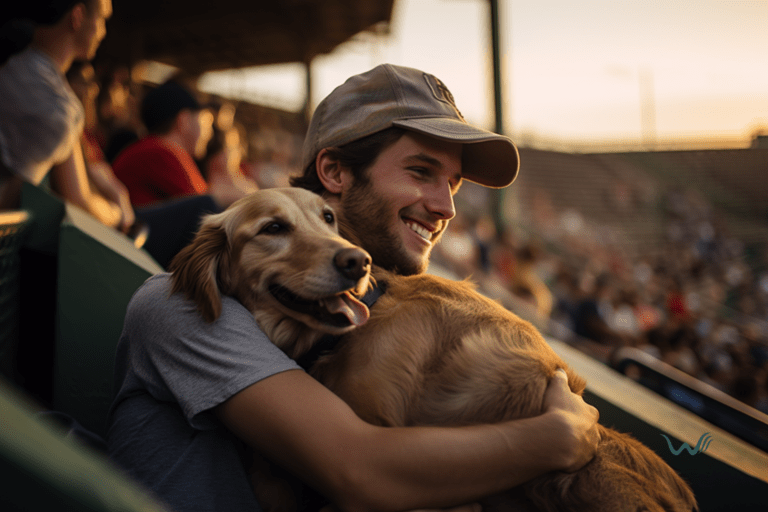 Discover if you can bring your emotional support animal to a baseball game. Unleash the joy of game day with your furry companion!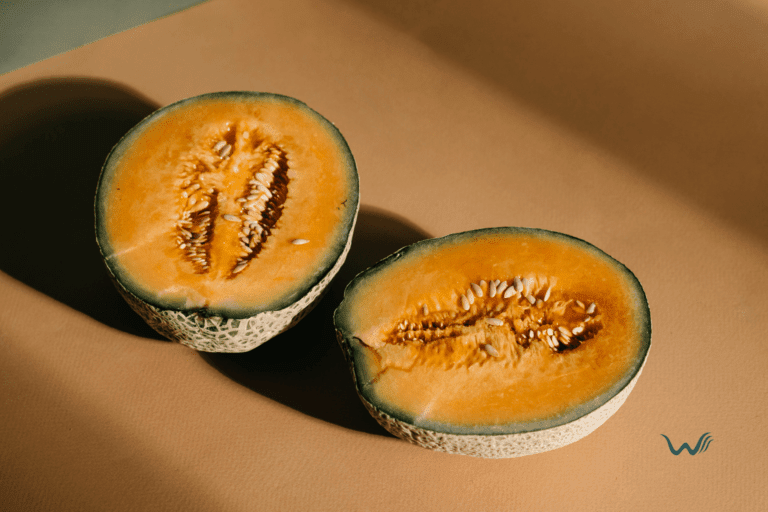 Discover whether cantaloupe is a healthy treat for your furry friend! Find out if it's a go or a no for your dog's snack time.