Are you a cat parent who is passionate about sustainability? If so, you may be wondering how to dispose of your cat's litter in an environmentally friendly way. Look no further!
This article will explore three sustainable options for disposing of cat litter, allowing you to maintain a clean home while reducing your environmental footprint.
First, composting is a fantastic eco-friendly option for disposing of cat litter. By composting your cat's waste, you can turn it into nutrient-rich soil that can be used to nourish your garden or plants. Not only does this method help reduce waste going to landfills, but it also allows you to give back to the earth by creating natural fertilizer. So, if you have a green thumb and are looking for a way to repurpose your cat's litter, composting may be the perfect solution for you.
Stay tuned to learn more about this option and two others that will help you master the art of sustainable cat litter disposal.
Key Takeaways
Composting is a sustainable option for disposing of cat litter, turning waste into nutrient-rich soil for gardens, and reducing landfill waste.
A composting system designed for pet waste and compostable litter made from natural materials is essential for successful composting.
Biodegradable cat litter made from natural materials can be repurposed as natural fertilizer or used for composting.
Donating used cat litter to farms and gardens can improve soil fertility, but proper composting or treatment is necessary to mitigate risks of pathogens and parasites.
Composting as an Eco-Friendly Option
If you're looking for an eco-friendly way to dispose of your cat litter, composting is a great option to consider!
Not only does composting cat waste help reduce landfill waste, but it also creates nutrient-rich soil for your garden.
One of the main benefits of composting cat waste is that it eliminates the need for plastic bags or other non-biodegradable materials typically used for disposal. Instead, you can use a compost bin or pile to naturally break down the litter and waste.
To effectively compost cat litter, there are a few steps you should follow.
First, choose a composting system that is specifically designed for pet waste. These systems typically have a separate compartment for cat waste, ensuring it is isolated from the rest of the compost. This helps prevent any potential contamination or odor issues.
Next, use compostable litter made from natural materials such as wood, paper, or corn. Avoid using clay or silica-based litters, as they don't break down easily and may contain harmful chemicals.
Add the cat waste and litter to the designated compartment in your composting system, along with other compostable materials like food scraps and yard waste.
It's important to note that cat waste should never be used in vegetable gardens or on edible plants, as it can contain harmful pathogens. Instead, use the compost in non-edible areas of your garden or donate it to a local community garden or landscaping project.
By composting your cat litter, you reduce waste and contribute to your garden's health and sustainability.
Utilizing Biodegradable Cat Litter
By utilizing biodegradable cat litter, pet owners can effectively address the issue of environmentally friendly waste management. Biodegradable cat litter is made from natural materials such as corn, wheat, or pine, which are designed to break down naturally over time. This means that when it's disposed of, it'll decompose and return to the earth without causing harm to the environment.
One benefit of using biodegradable cat litter is the opportunity for recycling cat litter for creative DIY projects. For example, used biodegradable cat litter can be repurposed as a natural fertilizer for plants or a composting material. This reduces waste and provides a sustainable solution for pet owners.
Additionally, by exploring the benefits of natural alternatives to traditional cat litter, pet owners can positively impact the environment. Natural alternatives, such as those made from renewable resources, reduce the carbon footprint and provide a healthier option for both pets and their owners. These natural alternatives often have fewer chemicals and additives, making them safer and more environmentally friendly.
Utilizing biodegradable cat litter allows pet owners to address the issue of environmentally friendly waste management. By recycling cat litter for creative DIY projects and exploring the benefits of natural alternatives, pet owners can positively impact the environment while providing a healthier option for their furry friends.
Donating Used Cat Litter for Agricultural Purposes
Consider donating your used cat litter to local farms and gardens to help improve soil fertility and contribute to sustainable agricultural practices. Research has shown that used cat litter, specifically made from natural materials such as wood, can benefit soil quality.
The organic matter in cat litter can serve as a source of plant nutrients, promoting their growth and overall health. Additionally, the litter can help retain moisture in the soil, reducing the need for excessive watering.
However, it's important to note that potential risks and concerns are associated with donating used cat litter for agricultural purposes. One major concern is the presence of pathogens and parasites in the litter. Cat feces can contain harmful bacteria, such as Toxoplasma gondii, which can pose a risk to both humans and animals.
It's crucial to ensure that the used cat litter is properly composted or treated before being used in agricultural settings to minimize the risk of spreading these pathogens.
Another potential risk is the presence of chemicals in certain types of cat litter. Some litters contain additives, such as fragrances or antimicrobial agents, which may not be suitable for use in agricultural environments. These chemicals can potentially harm plants, animals, and beneficial microorganisms in the soil.
Therefore, carefully select cat litter free from harmful additives and chemicals before considering donation for agricultural purposes.
In conclusion, donating used cat litter for agricultural purposes can be a sustainable way to dispose of it while also benefiting soil fertility. However, it's crucial to be aware of this practice's potential risks and concerns. Proper composting or treatment of the litter and careful selection of cat litter without harmful additives are essential to ensure the safety and effectiveness of using cat litter in agricultural settings.
Conclusion
In conclusion, there are several sustainable ways to dispose of cat litter that are both eco-friendly and practical.
Composting is an excellent option for those who want to repurpose their cat litter and create nutrient-rich soil for their garden. By using biodegradable cat litter, pet owners can ensure they use a product that'll break down naturally over time, reducing the environmental impact.
Additionally, donating used cat litter for agricultural purposes is a unique way to repurpose the waste and contribute to sustainable farming practices.
Overall, cat owners need to be mindful of how they dispose of their cat litter to minimize the negative impact on the environment. Pet owners can make a positive difference by considering these sustainable options and contribute to a greener future.
So, whether it's composting, using biodegradable cat litter, or donating for agricultural purposes, plenty of choices are available to ensure the responsible and sustainable disposal of cat litter.
Last Updated: September 20, 2023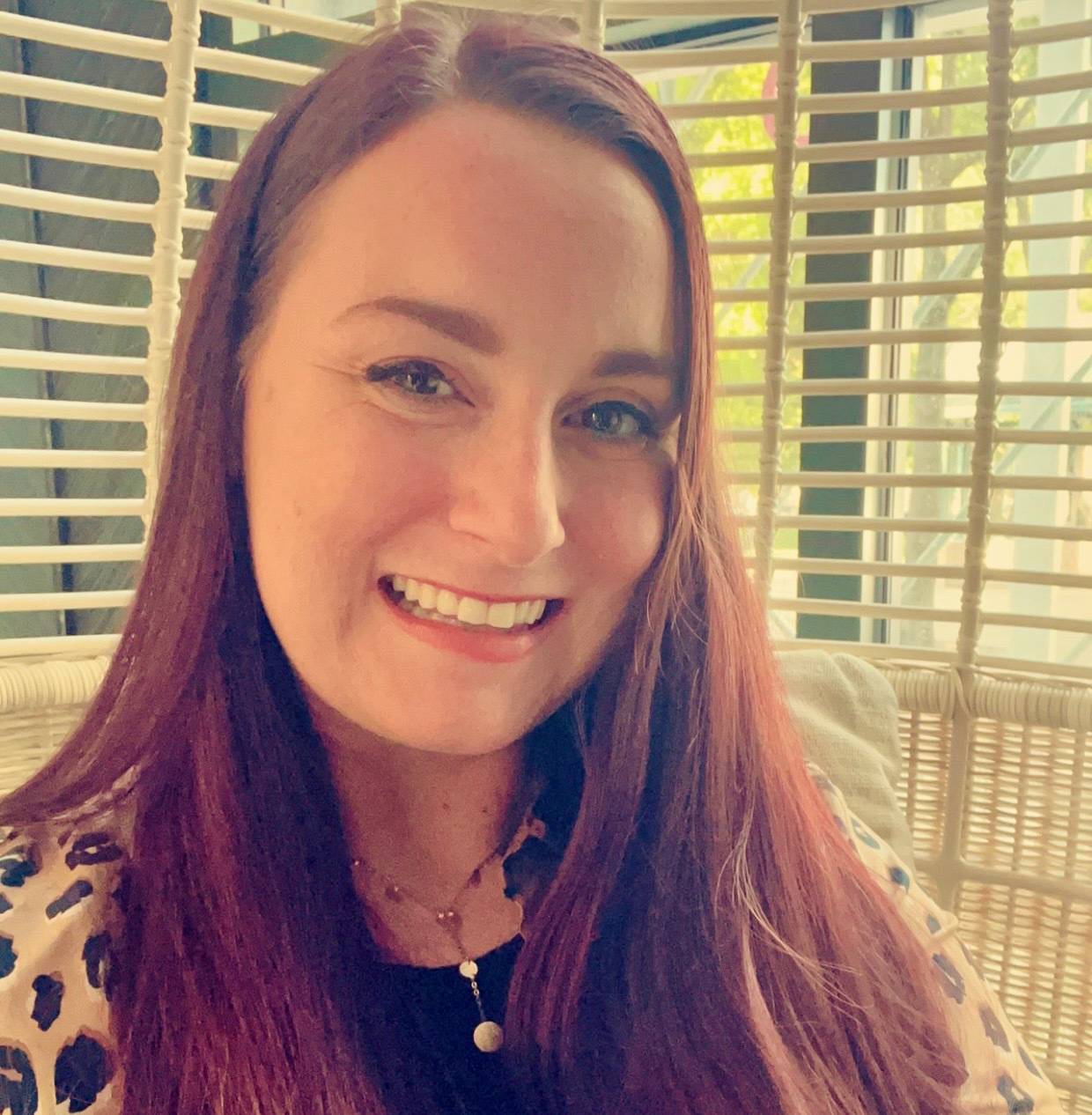 Hi there! I'm Haley, a passionate content writer, and an absolute dog enthusiast. My world currently revolves around a 3-year-old Australian Shepherd, who isn't just my best friend but also my greatest teacher. Through him, I am constantly inspired to explore deeper into the vast world of pet nutrition, safety, training techniques, wellness, and happiness.
Verified and Approved by: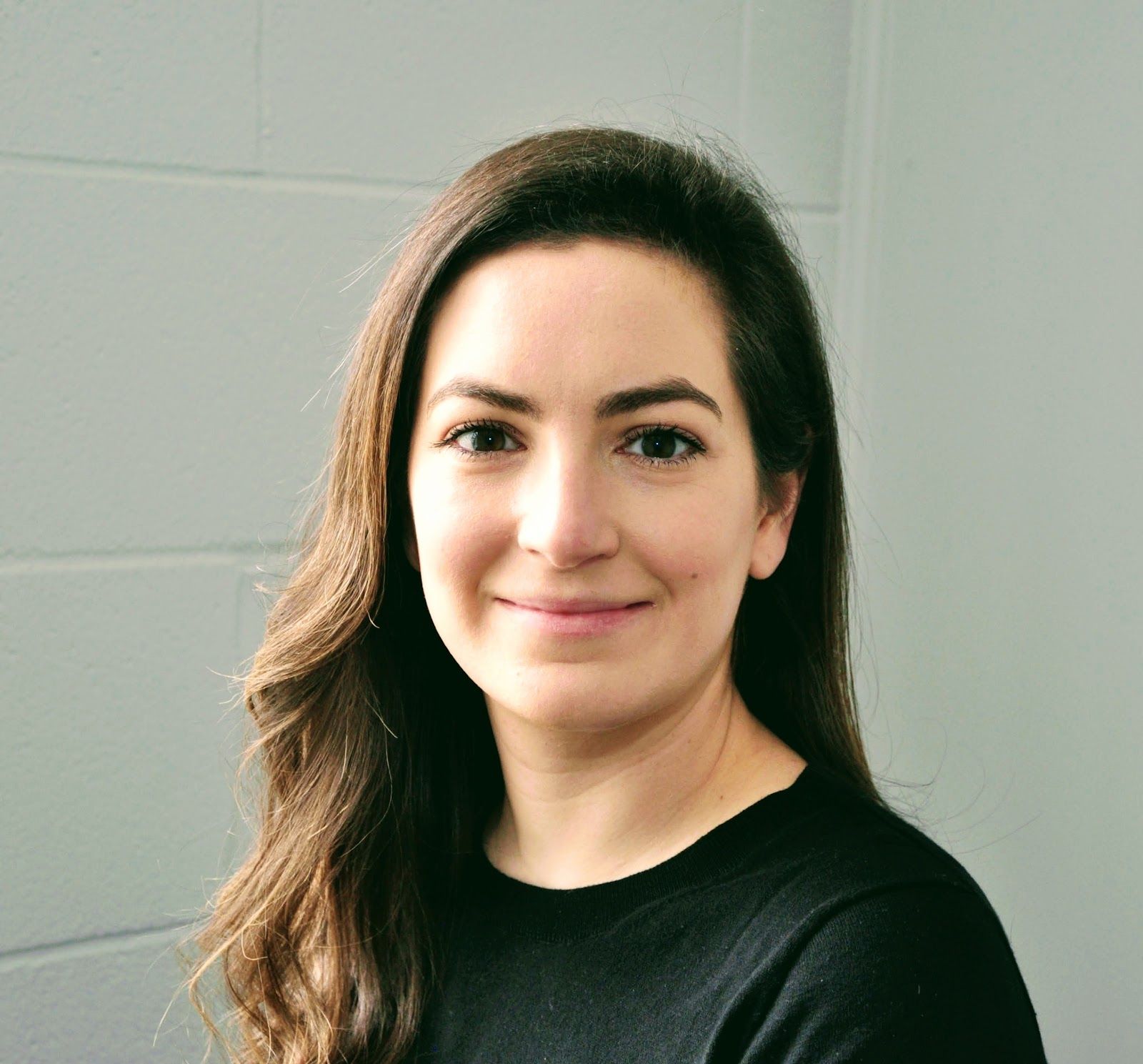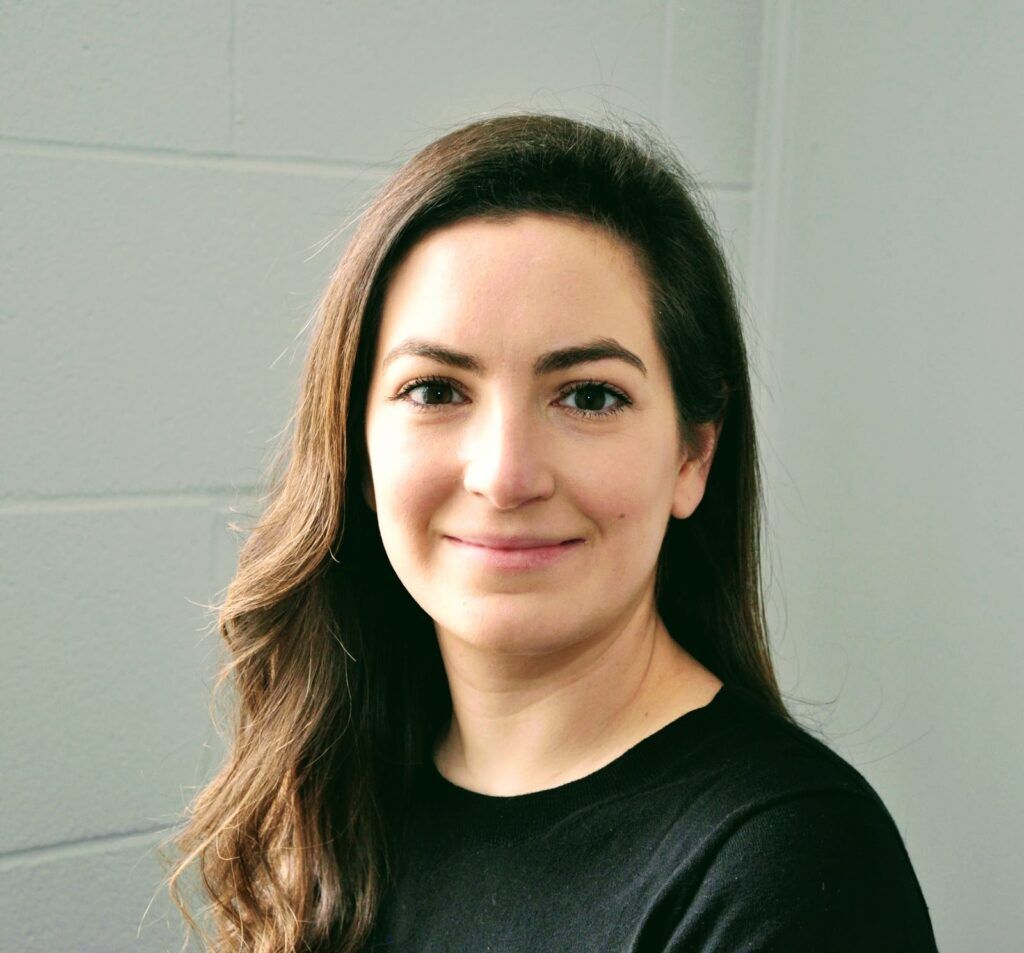 Ellen Ernst
Head of Operations at Wellness Wag
Like This Article?
Share with your friends
Keep Reading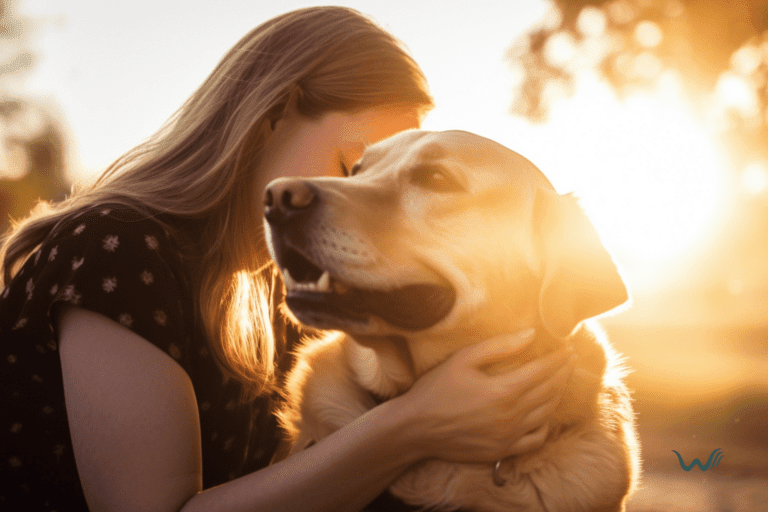 Transforming Lives: Learn How a Service Dog for Autism Can Provide Unbreakable Support. Explore the Incredible Bond Between Children and their Furry Companions. Click to Discover the Life-Changing Benefits!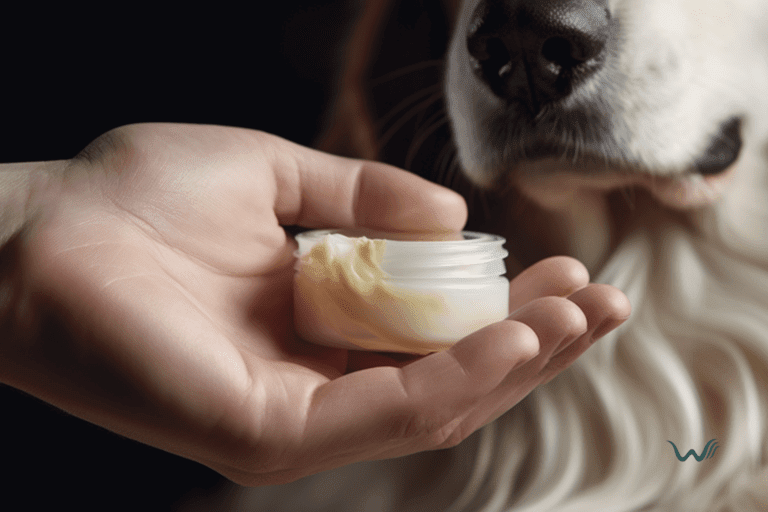 Give your dog the relief they deserve with CBD Dog Health's Remedy Salve. Read our review now and discover how this full spectrum hemp CBD salve can help your furry friend. Don't wait, give your dog the care they need today!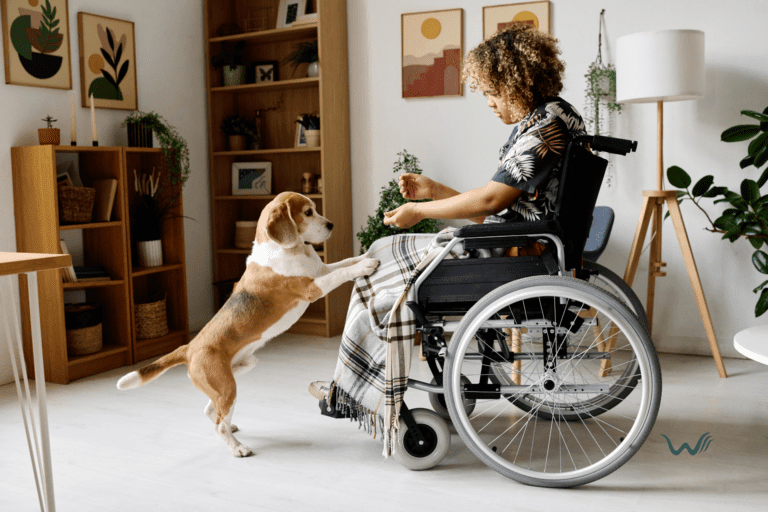 Uncover more about the incredible tasks that PTSD service dogs are trained to perform. From providing comfort to detecting triggers, these four-legged heroes are changing lives.